Homeowners are increasingly appreciating the importance of having a garage space that's well-organized and clean, in addition to having a modern aesthetic, all of which increases a home's value.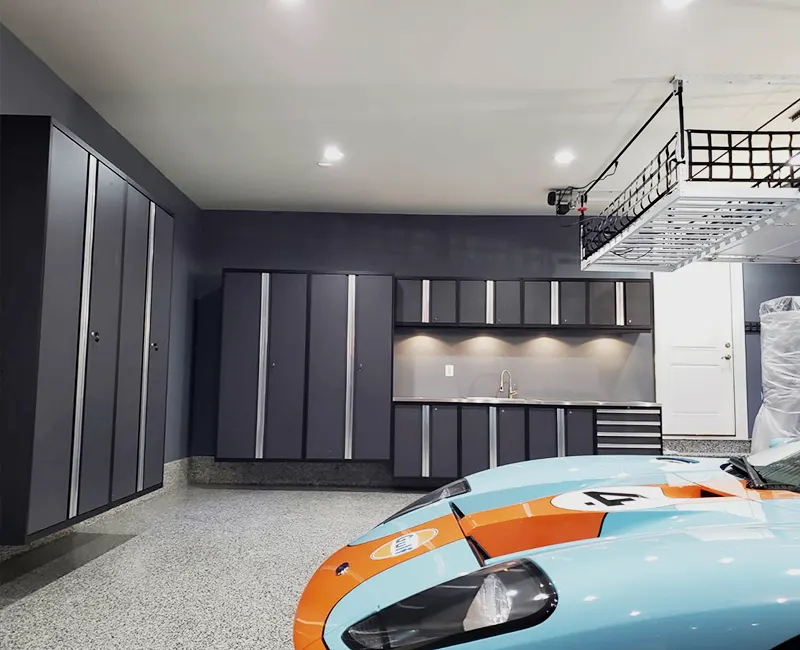 For many of us the garage is simply an addition to our home. Many times it's just a place to park our vehicles, store holiday decorations, or even the ever growing "I'll organize that later" pile. Though the main purpose may change from person to person and family to family there is often an itch to organize or even repurpose the entire garage. Let's explore some of the more common garage remodeling ideas.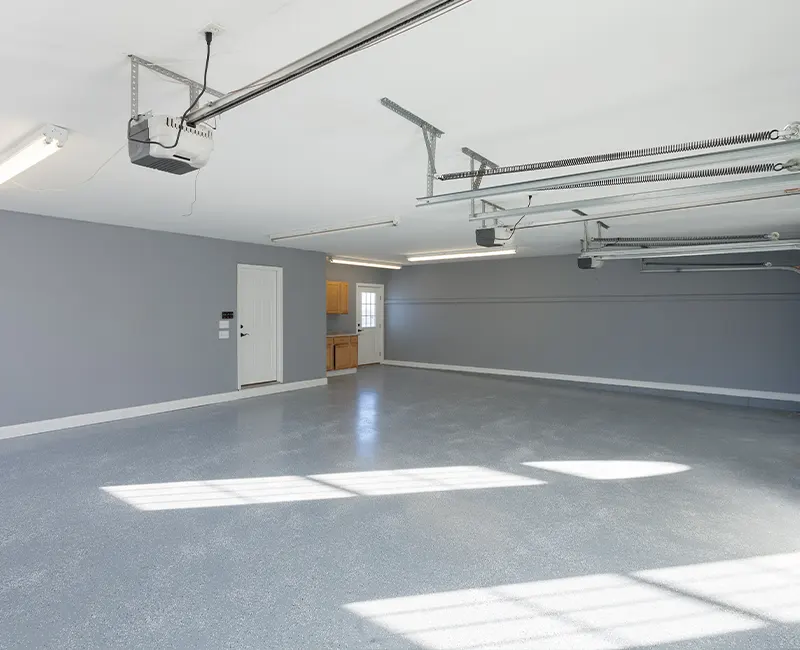 Imagine an attractive garage floor that's easy to clean and maintain, enhances lighting, and leaves you free from worry about stains or spills. Next, imagine being able to enjoy finished epoxy garage flooring installed in just a few days! Fix It Up Garage Pros delivers all these advantages and more in our garage flooring solutions.
Epoxy concrete coatings provide our Fix It Up Garage Pros clients with quality, performance, reliability, durability, and serviceability. Our certified installers use quality products to produce aesthetically stunning coating systems. Each coating system is available in a variety of colors and styles.
When it comes to clutter and organization, the garage can be the hardest part of the home to tackle. Fix It Up Garage Pros of Naperville, Illinois makes it easy for you to transform your garage into the best garage storage Chicagoland has to offer. Specializing in cabinets, shelving, overhead storage and flooring, we provide top of the line products to get your garage storage in; Naperville, Aurora, Oswego, Montgomery, Yorkville,  Warrenville, Lisle, North Aurora, Batavia, St. Charles, Geneva, South Elgin, Elgin and its surrounding areas back into shape in no time.
Made to fit your needs, our products come with various options in size, color, and design to help create your customized garage.
Modern garages house more than the family car. Today, they are used for storage, recreation and workspace, so there is a real need for better garage lighting. The best lighting for garages has to be bright, efficient, easily accessible and safe.
We get requests all the time to install bright, even lighting in garages and garage work spaces. Fix It Up Garage Pros of Naperville, Illinois recommends you install power-saving LED lighting that's placed across the entire garage so you have even lighting no matter where you are in the garage. A well lit garage is like an expansion of your home. Lighting improvements take the worry out of messy projects and make for fast clean up.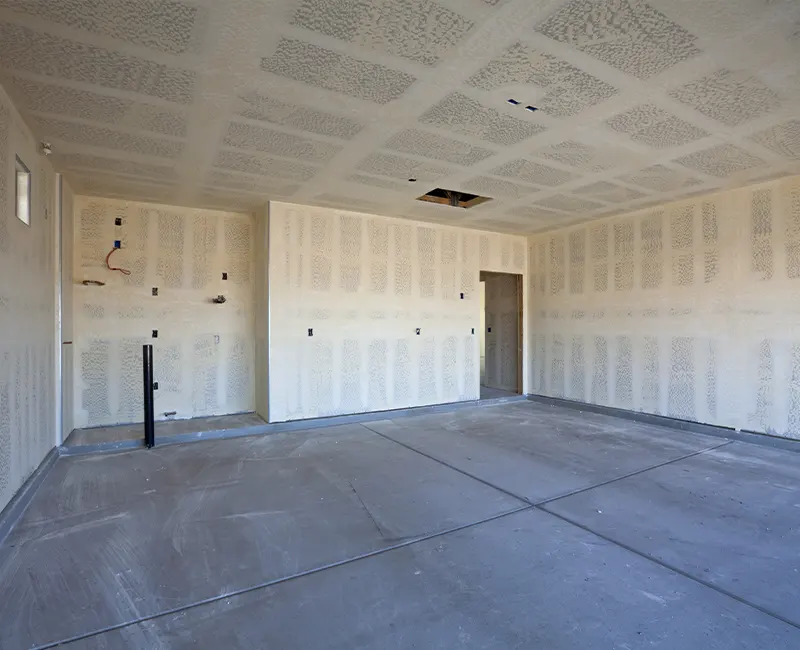 Many Chicagoland area homes are built and sold with unfinished garage walls and ceilings. This leaves homeowners to look at unsightly unfinished garages. If this is what your garage looks like, and you're tired of driving into your garage seeing unfinished drywall, striped with lines of drywall tape, and spotted with areas of drywall compound, let us help you acquire the more welcoming warm clean look a properly painted garage offers.
Fix It Up Garage Pros of Naperville, Illinois will give you a great price for preparing and painting your garage walls and ceiling the color of your choice.
Limited space can be a big problem come your favorite sport season. Games can be scheduled for any day of the week, maybe a Tuesday when your children are studying for a math test or a Sunday night when your spouse is trying to relax. What do you do if you need a spot to watch the game where you can get as rowdy as you like without disturbing the rest of your family? There's a solution you might be overlooking: your garage.
Contact Fix It Up Garage Pros for a free garage entertainment consult. Together we will design a plan for your garage television, speaker or gaming  system install.
We specialize in complete garage renovations. Our team will customize the remodeling work to meet your needs such as custom garage doors, garage door openers, shop lights, cabinetry, shelving, audio, video and security camera installation. We do it all from junk removal and onsite storage to garage heating, ventilation systems and more!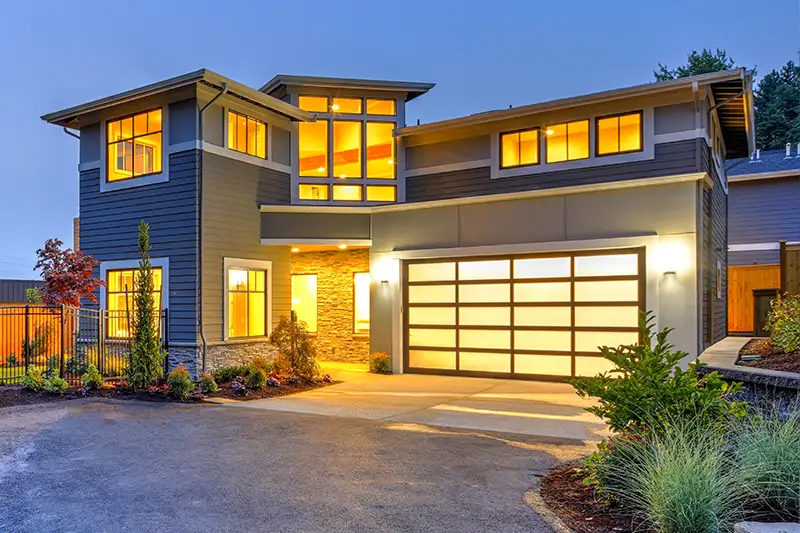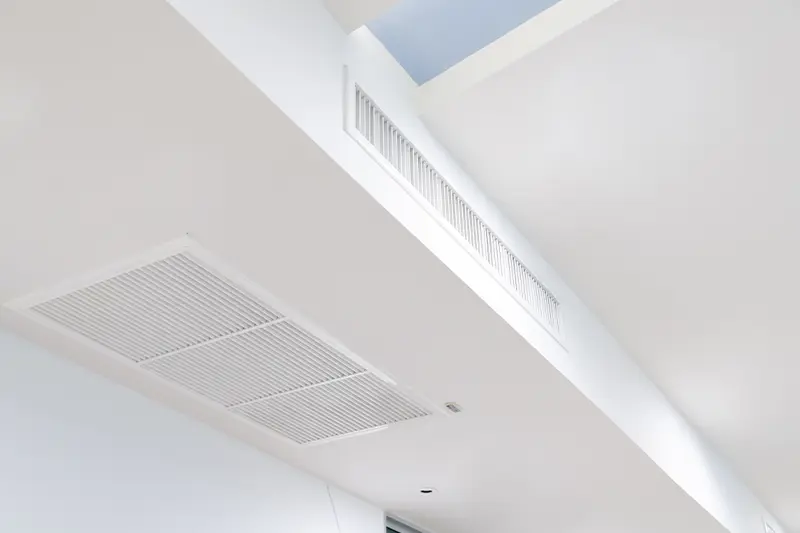 Garage Heating & Ventilation